EMIS – SHOES CREATED WITH PASSION!
Class and elegance. Style and originality. Classics and avant-garde. This all allows women to bring out their natural beauty and emphasize what is unique. The Emis women's footwear is made of passion and gives a sense of femininity and confidence.
The family company Emis, based in Czestochowa, offers women's shoes for over 60 years. We create classic, formal, wedding and youth shoes in most fashionable colors and styles, suitable for every occasion.
We place great emphasis on the comfort of shoes made only from natural leather and of top-grade components.
Many years of tradition, modern technologies, high quality of materials and experienced professionals guarantee the quality of our footwear.
The collections we created have won recognition in Poland and abroad. They are sold in the best shopping malls and shoe stores.
Each season, we offer dozens of different designs, including the latest worldwide fashion trends.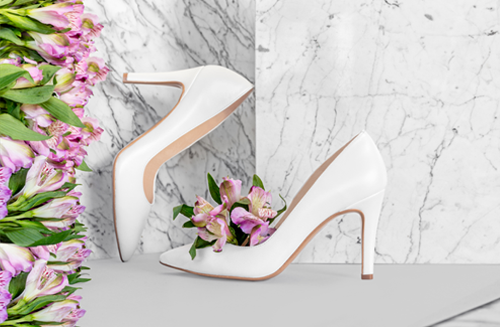 With love for female beauty, we create shoes with passion, full commitment and scrupulousness.
We always follow the words of Marylin Monroe: "give the girl the right shoes and she will conquer the world."